If you would like to apply to be an Expert Educator Columnist, contact Minnia at mifeng@microsoft.com!
Olalekan Adeeko- Mobile Apps and EdTech (@lincolndemo)
Ogun State, Nigeria
Olalekan Ademola Adeeko has been teaching Computer studies and Mathematics at a public secondary school for over 9 years. I am presently the school registrar with responsibilities such as managing the school records, preparing the school time tables etc. I am also in charge of the school's computer laboratory and school database; and also the chairman training committee of the Computer Teachers Association of Ogun State, Nigeria. My goal has been to explore new technologies/methodologies of teaching in 21st century with the aim of transforming teaching in my school, community and Nigeria as a whole.

Ovi Barcelo- What's Appening? (@ovibarcelo)
Valencia, Spain
I am the IT Coordinator of Grupo Sorolla, a cluster of four schools, all of them involved in Microsoft's Innovative Schools Program. I am also an Microsoft Innovative Educator this year and the last, and I have participated in many Global Forums representing my school, presenting projects and also as a project judge. I also run an apps blog together with many innovative educators around the world. The page is www.innteach.com where Windows 8 apps are analyzed by teachers and shared with the community. Last but not least, I am a primary teacher in Julio Verne Bilingual School.
Karina Batat- Office 365, Class 365 (@Karinam60)
Petach Tikva, Israel
Hi all, my name is Karina Batat. I'm a teacher at Gordon Primary School in Israel. I teach PE & Geography and I'm also the school IT coordinator. I have 24 years' experience in teaching and I integrated ICT in my lessons since 1995. In recent years, I had the opportunity to implement a digital culture in two different primary schools in Petach Tikva: in 2006 at Naomi Shemer School and in 2012 at Gordon School. I will post at the official Blog of the Microsoft Educator Network, Fresh Blog, once a month and to start with I would like to tell you briefly what you will find in my blog. In this blog we will focus on concepts such as digital culture, learning anywhere and for all, Office365 and sharing OneNote. I will share with you experiences in the process of implementing digital culture at school. To be more precise, I will share with you steps of implementing Office 365 in class at school, recommendations for what to do and how. And of course all this will be accompanied by short anecdotes from "the field" – my classroom.
Doug Bergman- It STEMs From Here (@dougbergmanUSA)
Charleston, South Carolina
Doug is a Computer Science teacher at Porter-Gaud School in Charleston, South Carolina. He's been teaching 20+ years, the majority of that in Computer Science. He has lived, traveled, worked, taught, and been a student in schools all over the world. Since his first day of teaching, Doug has led hands-on project-based classes simply because it made sense. The best way to describe his classes would be "structured, but slightly chaotic with a side order of energy." He has but one simple goal- to get students interested in and excited about Computer Science. Ok, he actually has one more goal: to get the world to accept and understand why Computer Science should be part of the entire K-12 educational experience. Doug feels that we have to be preparing students to be creators of technology tools and digital solutions, not simply users of technology. The leaders of the digital world are those boys and girls, soon to be men and women, who are in command of technology. Doug believes in pushing the envelope in every way, both by the teacher as well as the students. That environment promotes students to be leaders of their own learning with the teacher as guide to help them reach their goals. He's been recognized with awards from Microsoft, NCWIT, and NAIS. He's a frequent presenter at conferences, as well as a passionate BLOGger (www.innovativeteacher.org').
Scott Bricker- The Coach's Corner (@BrickerCoaching)
Mission Viejo, California, USA
I am a passionate educator who believes the best years in education are still ahead of us. I have been teaching Math at the high school level for 16 years and am now the Director of Instructional Technology at Santa Margarita Catholic High School in Southern California. I still approach each year as though it is my first, in terms of my excitement about getting to work with students and helping them grow as people, both in and out of the classroom. As a teacher, coach, and now a director, I love having a job where my main purpose is to help others. Whether it be creating a new lesson for my students, training teachers on a new component of our One-to-One Program, or helping a team of people come together for a common cause, there is no better reward than guiding a group through the often bumpy road to achieving their goals. My wife Megan and I live in Mission Viejo with our two Siberian Huskies, Horizon and Fletcher, and we are expecting our first child in the early part of 2015.
Tasha Candela- Tiggerific Technology Tips (@bethetigger)
Saint Clair Shores, Michigan, USA
Tasha Candela is a National Board Certified Teacher at Lake Shore High School in Saint Clair Shores.  She is an instructional technology consultant and web design teacher.  In the past, she has been named Technology Teacher of the Year by the Michigan Association for Computer Users in Learning, an Outstanding Alumni by Central Michigan University, and her own district's Teacher of the Year.  She enjoys sharing new uses for technology and classroom successes by presenting both nationally and statewide.
Walid Chaafi- InnovasTic (@chaafi_walid)
Tunis, Tunisia
I am Walid Chaafi from Tunisia. I am 35-years-old. Married and father of two children. I have been teaching English for Young Learners for more than 7 years. I like technology and I work as web designer and websites creator in my free time. I worked with the British Council Tunisia for 4 years before moving to teaching. I taught translation at university and I am working as a part time translator and interpreter from and to English/Arabic/French. I am an ICT trainer as well. Knowing more and helping others is what I like most. My column InnovasTic runs every other Friday.
Amanda Crabb- Breaking Barriers: Technology for Children with Additional Support Needs (@Amanda_Crabb182)
Glasgow, United Kingdom
My name is Amanda Crabb and I am a teacher in Scotland. I teach children who have additional support needs which are classed as severe and or complex. The majority of my pupils have limited communication, verbal or otherwise, as well as many other developmental and medical issues. Over the past 2 years I have focused on finding ways to use technology that will enhance my pupils' learning experience and work towards improving their communication. I am passionate about education and love to find innovative ways to reach out to my pupils.
Bijal Damani- Tik Tech Talk (@bijaldamani)
Gujarat, India
Bijal Damani is an internationally connected educator teaching Business to Grade 11-12 students at S N Kansagra School in Rajkot, Gujarat – India. Bijal is a passionate about providing context to the learning and hence all her teaching always has real life connections. Her project 'Creative Capitalists 'Let's Make World A Better Place' was the first runner up in 'Knowledge Construction and Critical Thinking' Category in Microsoft Global Forum held at Barcelona. Bijal's classroom practices have been appreciated by many international institutions and she is the receiver of numerous global awards.
Tammy Dunbar- Teacher Geek is Chic! (@tammydunbar)
Manteca, CA, USA
Tammy Brecht Dunbar, M.Ed., S.T.E.M. teaches 5th grade in Manteca Unified School District and Pre-Service Technology at Teachers College of San Joaquin (Stockton, CA). She has presented at CTA Good Teaching Conferences (2014 & 2015), Cap CUE (2014), all three California Subject Matters Project Conferences, Capitol Area Science Education Leaders Conference, and several San Joaquin County Office of Education Conferences as well as many local district conferences, seminars and trainings. She won the 2010 eInstruction $75,000 Classroom Makeover Video Contest, wrote a successful $208,000 Enhancing Education Through Technology Grant for MUSD in 2008, and was Teacher of the Year in Manteca Unified School District in 2006. She has her personal blog at Teacher Geek is Chic.
Kelli Etheredge- Innovative Teaching and Learning (@KEtheredge)
Mobile, Alabama, USA
Kelli Etheredge is the Teaching and Learning Resources Director for St. Paul's Episcopal School. In her role, she supports PK-12 teachers in effective integration of technology and innovative lesson design. She is also a trained peer coaching facilitator through the PeerEd group. She taught high school English for 14 years and has taught and supported faculty in a 1:1 environment for 14 years. Her work with students has been featured on Copy/Paste, TeachTec, Microsoft in Education, OneNote, and Daily Edventures blogs. She is also a Master Trainer for Microsoft's Innovative Educator Workshop and has presented at various webinars for Microsoft and others. She was one of the 5 nominees for the 2013 Bammys in the Secondary Teacher of the Year category. Based on the learning activities she designs for her students, she has been invited to attend numerous national forums (winning first place in knowledge building) and two global forums. Most recently, her Global Forum Learn-a-thon team won first place in the Learn-a-thon competition. She lives and works in Alabama.
Jamie Ewing- Rethinking the Box (@mrewingteach)
Burien, Washington, USA
Jamie is a National Board Certified Teacher (MCGEN) that teaches in the White Center neighborhood at Mount View Elementary. Jamie is the 2014 Bezos Center of Innovation / MOHAI's Teacher of the year. Jamie is recognized as the 2013 Innovative Teacher of the Year by the National Academy of Arts and Science in Education. He is also in the 2014 cohort of the 100 Top PBS Innovative Educators. He is a Master Teacher in Math with the Better Lessons/NEA project as well as part of the 2014 NEA Teach Fellows. He has represented the USA at the2013 Microsoft Partner's In Learning Global Forum that was held in Prague, Czech Republic and also in 2014 at the Global Forum in Barcelona, Spain. Jamie is also featured in the www.Code.org  video alongside Bill Gates, Mark Zuckerberg , Will.i.am and other STEM/Programming industry leaders. He has been recognized nationally and international for the work he does in the classroom. Stem + Common Core + 21st Century Skills = 21st century education! Oh, and Jamie is a little crazy…just ask his students! Jamie is NOT afraid to speak his mind even when it is not what is supporting the current rhetoric in education, Jamie thinks of his students first not himself.
 Ernani Fernandez- ICT4E (ICT For Education) (@FernandezErnani)
Palo, Leyte, Philippines
A Business Technology Teacher and ICT Coordinator of Palo National High School, Palo, Leyte, Philippines. An advocate of ICT integration to education. Awarded as one of the Filipino Innovative Teachers during the 7th Search Innovative Teachers Leadership Award of 2012. A Global Filipino Teacher and Coalition for Better Education Lead Coach of the Philippines who is promoting technology integration to education for the 21st century. Microsoft Philippines Ambassador for Education who trains teachers about the latest innovation in teaching using Microsoft ICT tools. Microsoft Innovative Expert Educator of 2014 and won in the Learn-a-thon category during the Microsoft in Education Global Forum in Barcelona, Spain. And currently, one of the Partners in Learning Trainer.
Abderrahmen Haddad- (@AbderrahmenHADD)
Tunis, Tunisia
I am a Computer Science teacher at Ali Trad Pioneer Middle School. I teach 12-14 years old students. I received the B.Sc. degree and the M. Eng. degree both in computer science applied to management from the Higher Institute of Management of Tunis, in 2006 and 2008, respectively. I started studying computer science at high school during the last couple of grades. However, I did not appreciate the pedagogy used back then to teach this material. In fact, only one stream was flowing from the teacher to the students. Lectures were monotonous. In order to make a difference and change this situation, I decided to become a teacher and did all my best to achieve this goal. Now, I teach computer science since seven years and I am very proud of it. In the future, I would like to keep teaching. I enjoy conveying my knowledge and experience to young students. I do also like to be a trainer for my fellow teachers locally and worldwide in order to promote innovative learning. I am also Microsoft Expert Educator 2014, Microsoft Innovative Expert Educator 2015 and I have participated in Regional forum in Marrakech, Global Forum Praha 2012 and Barcelona 2014.
Matt Harris- Leveraging EdTech in International Schools (@MattHarrisEdD)
Singapore
Matt Harris, Ed.D. is the Head of Learning Resources at the German European School Singapore where he leads a team of educators and specialists that works to improve teaching and learning through ICT, Libraries, and other educational resources. Dr. Harris has experience as a teacher and an administrator working with schools in Asia and North America, having taught every grade level from preschool to graduate school. He is a frequent conference speaker and author focusing on educational topics from educational technology integration and information literacy to professional development and change management. Currently, Dr. Harris serves as the Chair-Elect of the Board of Directors for the International Society for Technology in Education (ISTE). He will take over as Chair in 2016, becoming the first Chair to live and work outside of the United States.
Julie Hembree- Through a Literacy Lens (@mrs_hembree)
Seattle, WA, USA
Julie Hembree is an elementary teacher-librarian in the Lake Washington School District. In her spare time she is usually found reading and is convinced that she was born with a book in her hands. As such, she is a book nerd and became a tech convert, when she realized that technology could be the creative link between literacy, student engagement and providing students with an authentic global audience. She hosts the award winning Bulldog Reader Blog and has presented on integrating literacy with technology at regional and national conferences. She believes that the ability to read is an investment in the future where technology provides the tools for students to succeed in a rapidly changing world. In 2012 she and her students founded the Books to Africa global literacy project and have sent over 3,000 books to their MIE partner schools in Africa. The teachers and students on both continents connect regularly through social media, blogging and Skype. Julie participated in the 2012 US Forum and Global Forum in Prague and was a 2014 Microsoft Expert Educator in Barcelona.

Paulina Hernandez- Digital Teachers (@paokhs)
Mexico City, Mexico
My name is Paulina Hernández, I graduated with a Software engineer degree from Morelia Institute of Technology, I've been teaching Computer science in high school for 5 years now and I absolutely adore it. I like to participate in global science and computer fairs and contest with my students. One thing I'd love to do is to help teachers, to teach them new ICT tools and ways to innovate in education, because for me is in our hands the future of the youth. I love technology, huge movie fan, reader and chess player, painter and yoga practitioner.
Andrew Howard- A Principled Principle (@SandymoorSchool)
Runcorn, UK
Andy graduated from Imperial College, London, with a degree in Physics & Medical Physics before undertaking his PGCE at Kings' College, London. His course tutor was Professor Paul Black and his influence is clear in Andy's approach to pedagogy. A firm believer in challenging popular hegemony, Andy has found has always strived to evolve the education wherever he has found himself. Through 25 years in education, Andy has worked in almost every type of school in the UK system, from inner-city comprehensives to world-famous independent schools; co-educational and both single-sexes and all age ranges. Andy is now the Founding Principal of Sandymoor School, a free school that opened in September 2012 in the North West of England. At their first Ofsted Inspection (January 2014), the school was graded 'Good' overall, with 'Outstanding' Leadership.
Sachita Jeeta- Emerging Trends in Education (@SachitaJeeta)
Curepipe, Mauritius
I am Sachita JEETA, 29 years old. I live in the town of Curepipe, Mauritius, a small island found in the Indian Ocean. Currently, I am doing my Bsc Applied Information and Communication Technology with Specialization at the Open University of Mauritius. After completing my Higher School Certificate (HSC) in 2005, I joined Compagnie Mauricienne de Textile (CMT) Ltd and worked as Administrative Support Officer (ASO) in the Shipping Department. Later, I joined Airports of Mauritius Ltd and was on traineeship for six months in the Maintenance and Engineering Department as Assistant Secretary. Finally, in 2007 I joined the Education sector where I started working as ICT Teacher (March 2007 – March 2013) in Primary Schools. Since 15 March 2013 I have been appointed as ICT Support Officer where my main duty is to support both educators and children using ICT tools in their daily teaching and learning. During the course of the year, I participated in the blended MOOC on "Emerging Trends and Technologies in the Virtual K-12 Classroom" from University of California, Irvine and Coursera, with the collaboration of Open University of Mauritius and the U.S. Embassy. My aim in life is to become a Certified Ethical Hacker (CEH).
Becky Keene- The Modern Learner (@BeckyKeene)
Seattle, Washington
Becky Keene is a program specialist for technology integration in Kent School District, Washington. She has been a classroom teacher in several grade levels K-8 and recently attained her National Board Teaching Certification. Currently, Becky works with teachers to train, support, coach, and encourage dynamic growth in 21st century learning to prepare students for their futures.
Kalpana Kishorekumar– Learn With Technology! (@kalpanakishore)
Brunei Darussalam
I am Kalpana Kishorekumar widely known as Kalpana. If I am going to describe myself, I am a simple, down to earth person who has this curious little mind that gets excited about things associated with technology. Believe me, I ran away from a computer center where I enrolled to study Programming. This was 12 years ago, now the story is different. I believe that "Knowledge is POWER, if only it is rightly delivered". I don't agree to the statement where education should be constrained in a four walled classroom; now I give you an image of a protagonist there! Anyway, I had been teaching for 14 years now and I have come a long way in my career. I am a Microsoft Innovative Expert Educator for 2014 and I am MIE Expert for 2015. The only aspects I love about these forum is that you learn from other educators experiences and you share these with your own community of educators. As per the saying, I change in a positive way, and I wish to see the change happening in the educator's world!
Bozena Kraj- My Life Adventure with PBL and ICT (@InterLangClubIT)
Holy Cross Mountains, Poland
Hi! I am Bożena Kraj and I am from Poland. Working as a secondary school teacher of the John Paul II Gymnasium  I feel happy and excited to teach my students not only English itself, but also positive behavior and proper attitude towards their daily duties. I say "The future is yours, demand of yourselves" to make the world better (John Paul II). I have been an eTwinning (international school projects) ambassador and a trainer for three years now. I am the coordinator of my Talent School's activities and Comenius projects as well. My projects were recognized with 10 National and 10 European Quality Labels. In 2014 I was rewarded at the National EduInspirations Contest  and became the finalist of Microsoft National Innovative Teachers and Schools' Contest in Warsaw. Today I am honored to be a Microsoft Innovative Educator Expert 2015. I live and work in the beautiful Holy Cross Mountains, the ones with the world's earliest traces of the first dinosaurs, and try to discover the mysteries of nature and history with my family and students, which seems to be really challenging. Being both sociable and friendly I can hardly wait to meet new friends who want to exchange ideas and create the blog about Project Based Learning and ICT tools together.
Hari Krishna Arya- My Success Story: How I Took Up the Challenge (@arya_hk)
Hanumangarh, India
36 years' experience of teaching (Biology/Science/ICT) including 25 years' experience of educational administration. Always keen to learn & participate and very curious to try innovative practices. Keeping updated with every new tools & techniques. Actively involved in developing multimedia digital content. Pioneer in starting Computer & ICT education and teaching with ICT in my area. Outstanding efforts done for spreading Computer Literacy. Teaching virtually in a huge number of government schools using Skype and Lync. Vast experience of conducting ICT training for teachers. Mentor for NROER (National Repository of Open Educational Resources) and implementing National ICT curriculum in JNVs. Experience of developing ICT curriculum both at state and national level. Author of text books on ICT published by Board of Sec. Edu. Rajasthan. Member of state level E-learning core group. Recipient of many awards and accolades of national and international level for spreading digital literacy and using ICT innovatively in education.
Baisheina Kusain- Teaching 11 Subjects in One Day (@SheiNash2010)
Cotabato City, Philippines
I'm Bai Sheina Balabaran – Kusain, 25 years of age and in a permanent work as a Teacher I in Cotabato City Central Pilot School in Department of Education, Philippines, Mindanao, Cotabato City. Luckily, I'm in the first district school of the city and with the biggest number of pupils with a total of 7, 789 based on our http://lis.deped.gov.ph/dashboard. Teaching in third grade ages 7-13 years of age. I'm in my blessed third years of teaching, but before that I've been a laborer in a Local government unit in the city. So I really pursuit and work hard to be in my beloved specialization, the teaching and luckily, Microsoft became part of my life since then. Thank you so much Microsoft.
Andy Li- Mr. Li's Innovative Classroom
Hong Kong
Curriculum Leader and ICT coordinator of Salesian School, Hong Kong; teacher of grade 1-6 ;Microsoft Innovative Educator Expert; Microsoft Innovative Educator Trainer ;Microsoft Hong Kong Forum Winner 2011 – 2014; Convenor(Kids Coding Committee)e-Learning Consortium Hong Kong; columnist of e-zone magazine(IT in education;Consultant of the Hong Kong Game Development Association, Consultant of the Creative Power Educational Association.
Robin Lowell- Accessibility: A Road to Independence
Issaquah, WA, USA
I graduated from the University of Washington with a degree in Fisheries Biology, include graduate coursework from PSU. I am currently working on my Master's degree in Science education at Western Governor's University. I have worked with blind and visually impaired students for over ten years; the last five at the Washington State School for the Blind where I taught distance high school mathematics via Microsoft Lync. I currently live in Issaquah, WA with my husband and three children.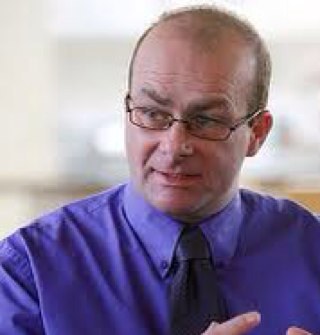 Steve Martin- Building Success Through Technology (@mtscience)
Auckland, New Zealand
Steve Martin is a recipient of the Prime Minister's Award for Excellence in Science Teaching (2010), New Zealand's top teaching award. This was awarded in recognition of the work he does inspiring students to higher levels of achievement through the use of the SOLO taxonomy and ICT. He won the Most Inspiring Individual Award in the 2011 New Zealand Innovators Awards. Steve is the author of 'Using SOLO as framework for teaching: A case study in maximizing achievement in science'. He is an Honorary Professional Teaching Fellow at Auckland University and has been teaching for 20 years. He holds a BSc(Hons) and a Master's Degree in Educational Leadership and Management.
Erliza Matacot- Teaching English is Fun with Project-Based Learning (@jhonerliz)
Dasmarinas City, Philippines
I'm Erliza L. Matacot, an English teacher at Dasmarinas East National High School, Dasmarinas City, Philippines. I've been in the public educational institution for almost five years. Aside from teaching English subject, I am also the School Paper Adviser of in our campus journalism. My wonderful adventure as a teacher started when I became a member of Global Filipino Teacher. It is a training program designed to spread the use ICT in the teaching and learning environment.  There, I learned how to develop a project-based learning. I also met Microsoft and became amazed with its different free tools. Reading the different posts form different educators around the world made make me more inspired. Now, as I have been chosen to be one of the MIE Experts, I feel so great and honored for I know that I will learn more exciting and more interesting things with my co- MIE Experts.
Walid Misli- ICT in Early Years & Elementary School (@alidmisli)
Brunei Darussalam
Abdul Walid Misli is a teacher of Art, Science, and ICT in a Government primary school in Brunei. He has been introduced to Microsoft Partners in Learning Network in 2011 and recently selected as one of the Microsoft Innovative Expert Educators (2014-2015). In 2012, he participated at the Microsoft APAC Partners in Learning (PiL) Forum in Auckland, New Zealand and Global Forum in Prague, Czech Republic. He really value the foundation of education and believe every child deserves fun and exciting learning journey. He also believe the crucial development in the early years will have greater impact on student's future overall development in becoming a well-being person. Both knowledge and skills are important, thus he tried to balance the two in students' achievements. For instance, teaching English language for student as a foreign language not only requires students to achieve well academically, but he also want students to utilize English language skills such as writing and communicating in real-life with others efficiently. As advocates of technology, he wish to educate his students the opportunity to learn more and facilitates them in acquiring the 21st century skills while also having fun when using technology as their tools and learning partners.
Kemi Olurinola- Building Bridges (@kolurinola)
Ogun State, Nigeria
I am an educational technologist (PhD) at the Olabisi Onabanjo University, in Nigeria. An highly effective educator with extensive experience with students and schools from different backgrounds. I am self-directed, resourceful and enthusiastic teaching professional with a genuine interest in fostering students' cognitive and social growth, 21st century skills and technology use. Passionate about out-of-the-box education. I am a Microsoft Educator Trainer and I love to help teachers to innovate in education, develop and integrate 21st century skills into their lessons and also helps schools maximize whatever technology they have while on their way to achieving their dreams. I am also a Microsoft Innovative Educator Expert 2015 and I look forward to adding more feathers to my hat.
Marija Petreska- Teaching with Windows 8 Apps! (@teachermarija)
Republic of Macedonia
I have been teaching English as a second language for ten years. I work with students from 10-14 years. I have been teaching a paperless classroom for four years and I am eager to learn about new tools and applications.
Champa Rathnayake- Teaching  With Technology (@champnr)
Sri Lanka
I am a teacher from Sri Lanka, with 27 years of teaching experience. Throughout my professional path I have taught various subjects in addition to English and ICT. Currently I am a fulltime ICT teacher and the school ICT coordinator, and work as an ICT resource person in my education zone.I do believe that learning takes place when the learning environment is accurately set and stress free. And learning experiences should go beyond the walls of school. Knowledge construction, collaboration, creativity, communication and problem -solving is important in daily learning activities. Finally, being a lifelong learner, I am always inquisitive, reflective and collaborative -ready to learn from anyone, anytime, anywhere.
Chole Richard- Enabling Youth Voice (@CholeRichard)
Uganda
Chole Richard was initially trained to teacher English language for secondary schools. Since 2002, when he got more exposed to the world of ICT, he has become professional more diverse and more versatile in innovatively engaging students in their learning process. His main thrust in innovative work is in project based learning programs for teenagers in secondary schools. He is a lead educator of a project based program with emphasis on purposeful multimedia creation – Adobe Youth Voices and of a sexual reproductive health and rights program – The World Starts With Me. In 2012, he was selected as one of 20 winning Innovative Teachers in the Microsoft Partners in Learning Forum for Africa and Middles East held in Marrakesh, Morocco. He was a contributor to the Hot Topics blog of former Microsoft Partners in Learning. He is a Microsoft in Expert Educator of 2014 and 2015.
Troy Smith- Using Robotics and Electronics to Facilitate 21st Century Learning (@smith_t_r)
Waikato, New Zealand
Troy Smith is head of digital technology and network manager at Te Aroha College, a rural secondary school in New Zealand. He is a Microsoft Innovative Educator Expert and provides professional development, advice and inspiration to a cluster of school in his region. Troy has a background in electronics and is studying towards a masters in instructional technologies. Troy is passionate about robotics in education and 21st century learning and is looking forward to developing a successful program that can be adopted by many educators worldwide. Troy is a father of three young children and enjoys motorsport, mountain biking, gardening and tinkering in his spare time.
Robin Smorenberg- 1:1 With Robin (@r_smorenberg)
Amsterdam, Netherlands
My name is Robin Smorenberg, 33 years old, and for 12 of those years I've been teaching on a primary school in a small seaside town in the west of the Netherlands. I live in a small town not far from Amsterdam and lived there for most of my life. I've been involved with bringing in technology into the classroom from early on as a teacher but things really got interesting for me about 3 years ago. I got the chance to go 1:1, a device for every student in my group. This has not only changed the way I see my job as a teacher, but also how my learners are experiencing their school-life in a very fundamental way. Now, 3 years later, we have come quite a way. If you were to visit our school you'll see a lot of different devices being used in a lot of different ways and I'm actually very happy about that because I'm a firm believer in something I heard Anthony Salcito say during the Global Forum in Barcelona, that one size doesn't fit all. I'm passionate about what new technology can bring teachers in the workplace, and how it can transform the day to day lives of 21st century learners. My column will be about how 1:1 can sometimes be challenging, the highs and the lows, and things I've found useful, interesting or beautiful that can help you along. I'm hoping to share my experiences and new challenges that will definitely arise in the coming years. A teacher first, passionate about technology in education, self-proclaimed gadget enthousiast (or a geek, doesn't matter to me), gamer (when time allows it) and lindy hop dancer from the Netherlands.
Richard Snyder- Libraries Without Walls (@techsavvylib)
Kirkland, WA, USA
Richard Snyder is a National Board certified teacher-librarian in the Lake Washington School District and is a Microsoft Innovative Educator. He serves on the Board of Directors for NCCE and was recently elected President-Elect. He has worked with new teachers and new teacher-librarians at Western Washington University and The University of Washington. He also teaches a graduate Technology in Education course at Seattle Pacific University. When not in school, Richard tries to fill up his passport with as many stamps as time and budget will allow.
Kurt Söser (@kurtsoeser)
Stadt, Austria
Hello to all out there! My name is Kurt Söser, I am an Austrian teacher for math and PE at the business school HAK Steyr and I have to confess: I am a tech-geek. BUT I try to get the best out of technology to implement this into my teaching profession. Since seven years my tablet PC, Microsoft OneNote and GeoGebra have been my daily companions and my goal is to teach 21st century skills within 21st century mathematics! I really love maths and teaching it, cause maths concepts can explain the world and make cool predictions. The new possibilities with ICT are great to explain these concepts to students. I'm also proud to say I was just named a Microsoft Innovative Educator Fellow for 2015!
Padma Sree- Creative Curriculum and Innovative Strategies with Technology (@psbbm_omr)
Chennai, India
I am a Psychologist and an educator. I hold Master of Philosophy in Psychology and in Human resource management. I impart values through various roles in our school as a Teacher Educator, International School Award Coordinator, and Counselor and as a member of ISO Core committee. As a Counselor and guide teacher for the primary sections, I encourage other teachers to incorporate hybrid learning comprises of online teaching-learning facilitated by teachers' explanation. As an ISA Coordinator, I collaborate with other schools for online collaborative projects through schools-online and share learning resources of other schools to all the students and teachers. I have co-ordinated 40 learning activities as a part of ISA programme.I have the responsibility of devising International policy, objectives of Global citizenship, organizing international visits, partnership visits and eminent personalities' visit to the project. I devise specific learning strategies for children with learning difficulties and remove the blocks or barriers to learn the concepts. I have incorporated integration of ICT tools through videos & project based learning which improved the performance of the children with specific learning difficulties.
Na
m Ngo Thanh- An Injection of Motivation (@mrnamvas)
Ho Chi Minh City, Vietnam
Hello everyone. I am Ngo Thanh Nam. I'm now grade 5 teacher at Vietnam Australia International school at Ho Chi Minh city, Vietnam. I participated in Teacher with creativity contest in Vietnam and luckily achieved the first prize. After the event, I am known more with the job of technology-applied teaching and I'm greatly interested in those wonderful things. I love teaching that has the interaction between teacher and students, all of which generates more interest and inspiration for my job. Besides, I'm also the educational specialist this year. It's spectacular to work and learn from other specialists.  My sincere thanks to Microsoft.
Dai Nguyen Thi- Use of ICT in Teaching and Learning is a Work of Art (@nguyenthidai63)
Hai Phong, Vietnam
My name is Dai Nguyen Thi. I am a teacher at Nguyen Dinh Chieu Secondary School, Hai Phong City, Viet Nam. My students are from grades 6 to 9. I have taught Physics and Chemistry for 20 years and received some Education awards in my city and country. I think, using of ICT in teaching and learning is a work of art. Therefor in the process of teaching, I always use ICT in the most reasonable ways. Now I'm learning about OneNote to use reasonable in the teaching and learning of students in management and leadership in the field of e-school. I am extremely proud of becoming Microsoft Innovative Educator 2015. I have learned a lot of from MIE program to apply in teaching and to bring education in our country what is useful!
Koen Timmers (@zelfstudie) 
Heusten-Zolder, Belgium
My name is Koen Timmers and I'm a Microsoft Innovative Educator Expert. I teach computer science, and more specifically, web design at CVO Heusden-Zolder in Belgium. Since the moment I became a teacher, in 2000, I've been passionate about e-learning. I founded my own educational website www.zelfstudie.be, on which digital courseware is published. I completed an additional master course "Technology Enhanced Learning, Innovation and Change" at Sheffield University, in 2014. I always try to find new approaches in which ICT is used to increase the motivation of my students. I try to be innovative by implementing blended and distance learning, screen casts, social media in my class room. OneDrive, Office and Lync spice up my lessons. It will be my pleasure to share thoughts and approaches with you.
Meenakshi Uberoi- TGTMS (Thank God There's Microsoft!) (@MeenakshiUberoi)
Gurgaon, Haryana, India
I am currently working as a Curriculum Developer & Workshop Leader with various schools in my city (Gurgaon, India). Passionately involved in coaching, teaching and learning, I like to equip and assist teachers in creating innovative, challenging and enriching teaching learning engagements that are conducive to students becoming life-long learners. My focus lies in addressing the diverse interest and abilities of the students by presenting information in a variety of ways using technology as a vehicle and emphasizing relevance of class material to the world beyond the classroom. I won Microsoft's Innovative Teachers Leadership Awards in 2005 and have been a steward of innovation and technology integration in the curriculum at all my places of work. I learn each day and I share my learning each day.
David Walsh (@davidwalsh247)
Meath, Ireland
David Walsh graduated with a Business Degree from Dundalk Institute of Technology in 2000 and from there went on to study a higher diploma in Education at National University Maynooth. After a few years teaching, David returned to University to study a Masters in Education and Training Management at Dublin City University. David has been teaching for 13 years and is currently a teacher of Business, Accounting and ICT at Ratoath College where he is also the schools ICT coordinator. David is passionate about delivering innovative teaching and learning experiences and has a particular interest in collaborative online education. He also manages a number of education-based websites including http://www.rangwalsh.com, www.mystudymate.ie and http://www.davidwalsh247.com in his spare time, David is a Scout Leader with his local scout group.
Shiroma Weerathunge- Digital Literaecy in Education (@SWeerathunge)
Sri Lanka
Hello, I'm Shiroma Weerathunge, an ICT teacher who followed National Diploma in Teaching ICT from Pasdunrata Natiional College of Education, Sri Lanka and graduated from University of Keleniya, Sri Lanka in 2014. I have been teaching for 10 years in Embilipitya President's College and working as the school ICT coordinator, teaching students, supporting to the school administrators to use technology and working as a mentor of the student teachers of Ruwanpura National College of Education in their internship period. I'm playing the role as web developer and admin of the school web and school social media. I'm currently training teachers on some "Intel Teach" programs and "Digital literacy in teaching" in our education zone and contributing to develop "E-thaksalawa " web learning portal at the Ministry of Education, Sri Lanka. It's a great honor for me to be selected as MIEE in 2014 and 2015. I love to share my experiences with you and invite you to stay connect with me. My blog: http://emastersl.blogspot.com http://notjustclicks.edublogs.org/
Scott Wieprecht- 365: Every Day, Every Student (@MrWieprecht)
Cornwall, UK
Scott Wieprecht is a Microsoft Expert Educator Fellow based in the South West of the United Kingdom. He works at forward thinking saltash.net community school who are a Microsoft World Tour school. Having taught for 5 years, working his way up from classroom teacher to Enrichment Coordinator and now Head of Year Group, Scott places lots of his success on his use of technology and the impact it has on his learners. Still spending 40 hours per fortnight with contact time in the classroom, he uses a whole host of new technology to ensure his young people are not just engaged, but also developing the key 21st century learning skills needed to be successful in the modern world. "Young people are the future, and good, productive use of technology is the key" is a philosophy Scott very much subscribes to, the reason he uses Office 365 as a method of collaboration and engagement in his classroom, and to remove the barriers, and indeed the physical walls of learning. Student leadership is also vital to Scott's teaching ethics and his work on a student led project, "The OffPerts" has seen him invited to present at event both nationally and internationally, as well as seeing his student become the first to attend a Global Forum in 2014, and also collect an award for "Outstanding Use of New Technology". Scott has also been awarded this year a converted "National Teaching Award, again for his use of New Technology. Scott is a teacher of Mathematics, Integrated Learning and is a leader in use of Office 365 (having written the popular educational eBook on the topic) as well as Office MIX and Project Spark.